Title

Penerapan Transformasi Digital pada Green-Cos Lewat ERP SystemEver
Author
Date Created

01/16/2021
Attachment

0
Upvotes

0
Views

132
Content
Ketika berkecimpung dalam dunia teknologi maupun memiliki perusahaan yang berbasis digital pasti tidak asing dengan kata transformasi digital atau digital transformation.
Perlu diketahui,
transformasi digital
adalah terobosan paling disruptif pada abad ini. Berbagai aktivitas perusahaan yang pada awalnya dilakukan secara manual kini telah berubah menjadi serba digital.
Mulai dari pencatatan data, pembayaran sampai marketing saat ini sudah berkembang ke arah digital.
Transformasi digital sendiri diartikan sebagai perubahan strategi perusahaan dengan berbagai aktivitas dan layanan berbasis teknologi.
Hal ini bertujuan agar lebih mudah, cepat, praktis dan tentunya efektifitas kinerja perusahaan meningkat. Dalam kasus tersebut perubahan yang terjadi di internal perusahaan.
Transformasi digital juga bisa dilakukan ke eksternal perusahaan dengan tujuan meningkatkan efektifitas layanan kepada pelanggan.
Studi Kasus Green-Cos dalam Menerapkan Transformasi Digital Menggunakan ERP
Proses transformasi digital juga bisa diamati pada perusahaan Green-Cos.
Green-Cos
adalah sebuah perusahaan kosmetik terkemuka yang ada di Korea.
Perusahaan ini bisa menjadi contoh nyata bagaimana penerapan ERP yang menjadi dasar dari transformasi digital dewasa ini.
Didirikan tahun 1992, Green-Cos memproduksi produk kosmetik dalam skala besar dan di tahun 2019 perusahaan ini berhasil mencetak angka penjualan mencapai 33,6 miliar won.
Green-Cos yang memperkenalkan "SystemEver", solusi cloud ERP di tahun 2016 juga menjelaskan bahwa SystemEver ini telah berhasil meningkatkan efisiensi dan produktivitas kerja perusahaan dengan lebih baik.
Seperti yang dikemukakan oleh Seung-man Song, selaku Kepala Tim Keuangan dari Departemen Perencanaan Manajemen Green-Cos, bahwa manajemen inventaris yang diperkenalkan oleh SystemEver sangat membantu untuk kinerja perusahaan khususnya mencegah penerbitan duplikat atau kelalaian faktur pajak.
Seung-man Song juga mengatakan bahwa memang membutuhkan waktu bagi karyawan untuk benar-benar menggunakan
sistem cloud ERP
SystemEver secara efektif.
Namun, setelah beradaptasi dan terbiasa, kinerja karyawan bisa meningkat dengan jauh lebih baik berkat bantuan ERP tersebut.
Penggunaan ERP Pada Green-Cos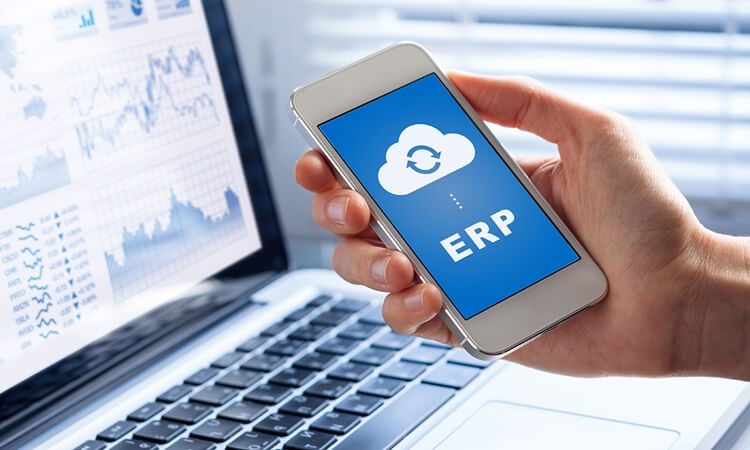 Seung-man Song juga memberikan klaim jika Systemver dari Younglimwon Soft Lab adalah yang terbaik di Korea di antara sistem ERP Korea lainnya.
Hal ini dibuktikan dari penggunaan SAP, Oracle, maupun produk ERP domestik lain yang masih memiliki kekurangan di beberapa aspek. Sementara itu, SystemEver adalah tipe ERP yang sangat ringan dan bisa mendukung lingkungan PC, seluler, dan juga web.
Dengan fleksibilitas itulah, bisnis dapat diproses kapan saja dan dimana saja. Tidak hanya itu, ini juga sangat menguntungkan karena berbagai fungsi dan fitur yang ditawarkan oleh SystemEver juga sangat membantu perusahaan kecil, menengah, maupun besar.
Efisiensi produksi menjadi meningkat dengan SystemEver, bahkan mencapai 1,5 kali lipat dibandingkan tahun sebelumnya.
Manajemen inventaris dan fleksibilitas inilah yang sangat membantu Green-Cos dalam proses pengembangan usaha mereka.
Mengapa SystemEver?
Sebuah perusahaan membutuhkan sistem dengan fitur lengkap dan mudah. Hadirnya SystemEver ini akan sangat membantu perusahaan tanpa perlu tenaga khusus.
Sistem ini juga akan menghemat biaya dan waktu. Pengelolaan perusahaan yang awalnya dilakukan secara manual, akan berganti menjadi otomatis atau dilakukan secara digital.
SystemEver merupakan penyedia software ERP yang telah banyak dipakai di berbagai negara dan masuk top 10 terbaik di Asia Tenggara.
SystemEver juga dinobatkan sebagai Asian Best Cloud ERP. Software ini akan membantu mengelola perusahaan agar lebih fleksibel. Selain itu, sistem ini akan membantu dalam hal kecepatan dan kemudahan akses.
Software ini dapat diakses dari berbagai perangkat, sehingga pemantauan kondisi perusahaan lebih real time dan dapat dilakukan di mana saja.
Selain itu,
software sistem ERP
SystemEver berbasis cloud akan sangat membantu mengetahui dan mendapatkan data dengan cepat guna menghindari kerugian, seperti menghindari kehabisan bahan baku dan barang kadaluarsa di gudang.
Bagaimana SystemEver Membantu Perusahaan?
Solusi ERP SystemEver berbasis cloud
yang ditawarkan SystemEver berfungsi untuk memudahkan perusahaan dalam membuat laporan. Software ini juga akan membantu perusahaan agar terus berkembang.
Software ERP terbaik di Indonesia
ini mampu mengintegrasikan data dengan model single entry data. Model ini mampu meningkatkan kecepatan pelayanan dan efisiensi biaya sehingga lebih kompetitif.
Bahkan data yang dihasilkan juga sangat akurat.
Sistem ERP terbaik
ini juga akan menghubungkan antar divisi dalam perusahaan sehingga mempermudah kinerja masing-masing divisi.
Peningkatan efisiensi dari sebuah perusahaan yang menggunakan SystemEver secara langsung akan menghasilkan manajemen yang lebih baik dan lebih efisien.
Daya saing perusahaan akan meningkat dibanding perusahaan dengan aktivitas individu pada masing-masing lokasi atau departemen.
Tanpa sistem ini kesalahpahaman komunikasi akan sering terjadi, sehingga membutuhkan koordinasi lebih lama. Manajemen akan cepat mengetahui sumber masalah, sesegera mungkin mencari dan mengambil keputusan dengan tepat.
SystemEver mampu mengoptimalkan integrasi berbagai proses dalam perusahaan, seperti logistic, distribusi, akuntansi, finansial dan tentunya sumber daya manusia.
Sistem
cloud ERP terbaik
SystemEver mampu meningkatkan etos kerja karyawan. Hal ini berkaitan dengan proses dan alur kerja yang tersusun rapi sesuai dengan standar operasional perusahaan (SOP) yang berlaku.
Pada dasarnya keberadaan ERP sangat membantu perusahaan untuk berkembang lebih pesat. Bahkan laporan perusahaan juga bisa dilakukan dengan mudah dan lebih akurat. Jika aka kesalahan bisa dilacak dengan sangat mudah sehingga langsung bisa diperbaiki.
Copy URL
Select the entire URL below to copy.
Edit Comment
Enter your password to edit the post.
Delete Comment
Delete Post
Enter your password to delete the post.